Long ago I decided to start a NEW THING: Literary Public Service Announcements. Essentially, I'm going to pimp a book that I read before I started blogging, but that I want to foist upon the world due to its high levels of sheer awesomeness for the good of the public and all that jazz. Instead of me just telling people over and over that they should read something "JUST BECAUSE!!!1!", I've decided to actually explain in a more eloquent fashion just why my favorite books are my favorites.
Last time on Literary Public Service Announcements:
The Immortals series by Tamora Pierce
And now this week's PSA: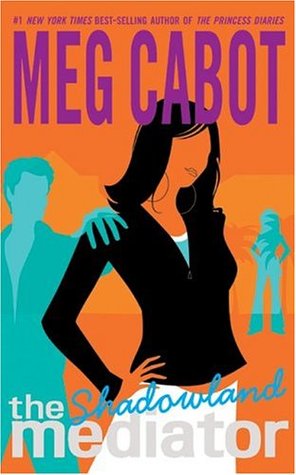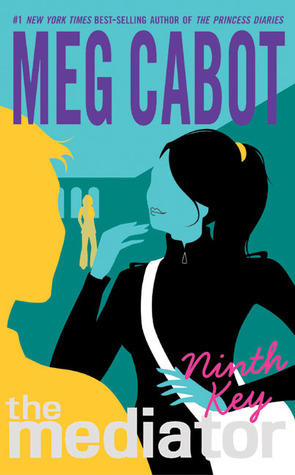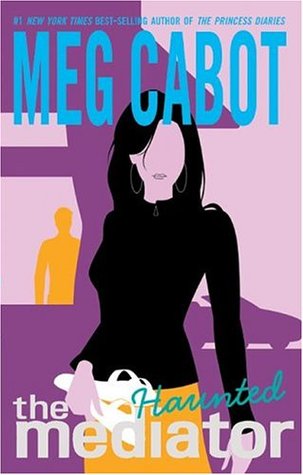 The Mediator series by Meg Cabot
As you may have noticed, I crazy, uber, scary love Meg Cabot and have
a crazy, uber, scary amount of her books.
I grew up reading all the Meg Cabot books, and there seemed to be about six every year, and I OWNED THEM ALL. A lot I can definitely recommend, but the series that sticks out the most to me is one of her earliest and tragically underrated series: the Mediator series.
They're about Suze Simon, a sixteen-year-old girl who moves from New York City to Carmel, California, a picturesque and sleepy coastal town, to move in with her new stepfamily. Suze is snarky, bad ass, and oh, yeah--SHE CAN SEE GHOSTS. This is a terrible inconvenience to Suze, because all she really wants to do is put together bad ass outfits and judge people, but she has a job to do. Her job is to help ghosts work through their issues and go towards to light and leave this astral plane. But she also gets the tough, cranky ghosts, and she always ends up having to punch them, because that's how Suze is. She's a puncher.
I really, really love Suze.
So she moves to Carmel into a really old house, which obviously is haunted by a super hot ghost named JESSE DE SILVA who deserves to be in all caps because JESSE DE SILVA. He just so happens to haunt her bedroom, and it's perfect. Jesse de Silva is really attractive and really important. Preteen Gillian has never recovered from the glory that is one Jesse de Silva. Because of course, Suze starts to fall for Jesse because he is a hot Spanish ghost from the Wild West who lives in her bedroom wearing a rather sheer white
camisa
and wouldn't you? But he's long dead, so, problems.
The thing about this series is that it's best read all at once, or at least in quick succession. The books are short and quick and delightfully fun, but they really only build up to a full epic story
together
. They're pretty episodic (which is why it would make t
he best ever TV show hello
). But within these six books (AND A SEVENTH THERE'S GOING TO BE A SEVENTH AND I AM DYING WITH EXCITMENT) there are plots, boyfriends, kisses, stepbrothers and adorably family relationships, awesome best friends, Hallways of Death, murder, mayhem and swoons. This series is all the things, and it's hilarious to boot.
It starts off so fluffy and then takes turns twisty and dark and creepy and wonderful. Plus, as
Christina
reminded me, it has "amusingly dated references", having been written in the early 2000's when the world was a different place and TRL was on and cell phones were the size of your face and pagers were a thing. PLUS JESSE DE SILVA.