Review:
Falling Into Place
by Amy Zhange
Goodreads
Release date:
September 9th, 2014
Publisher:
Greenwillow (Harper)
Series:
No
Source:
eARC via Edelweiss/ARC from BEA14
Length:
304 pages
Rating:
Objectively good, but I got zero feels.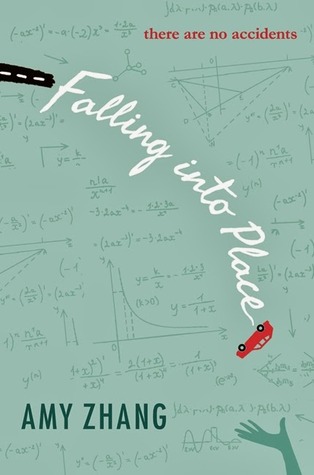 On the day Liz Emerson tries to die, they had reviewed Newton's laws of motion in physics class. Then, after school, she put them into practice by running her Mercedes off the road.

Why? Why did Liz Emerson decide that the world would be better off without her? Why did she give up? Vividly told by an unexpected and surprising narrator, this heartbreaking and nonlinear novel pieces together the short and devastating life of Meridian High's most popular junior girl. Mass, acceleration, momentum, force—Liz didn't understand it in physics, and even as her Mercedes hurtles toward the tree, she doesn't understand it now. How do we impact one another? How do our actions reverberate? What does it mean to be a friend? To love someone? To be a daughter? Or a mother? Is life truly more than cause and effect? Amy Zhang's haunting and universal story will appeal to fans of Lauren Oliver, Gayle Forman, and Jay Asher.
This is the sort of book lots of people are going to love. It's the sort of book
you
are probably going to love, but for whatever, reason, it's a book I can only sort of vaguely appreciate.