Review:
A Court of Thorns and Roses
by Sarah J. Maas
Goodreads
Release date:
May 5th, 2015
Publisher:
Bloomsbury
Length:
304 pages
Source:
ARC from the publisher
Rating:
Better than the first
Throne of Glass
*throws down gauntlet* I SAID IT. It's like if
Cruel Beauty
and
Throne of Glass
had a baby and that baby grew up to write
Fifty Shades of Grimm
and I don't even know what I'm saying anymore.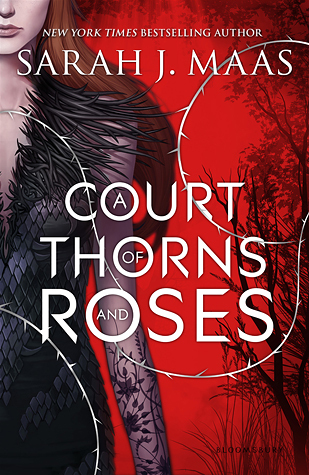 A thrilling, seductive new series from New York Times bestselling author Sarah J. Maas, blending Beauty and the Beast with faerie lore.

When nineteen-year-old huntress Feyre kills a wolf in the woods, a beast-like creature arrives to demand retribution for it. Dragged to a treacherous magical land she only knows about from legends, Feyre discovers that her captor is not an animal, but Tamlin—one of the lethal, immortal faeries who once ruled their world.

As she dwells on his estate, her feelings for Tamlin transform from icy hostility into a fiery passion that burns through every lie and warning she's been told about the beautiful, dangerous world of the Fae. But an ancient, wicked shadow grows over the faerie lands, and Feyre must find a way to stop it . . . or doom Tamlin—and his world—forever.

Perfect for fans of Kristin Cashore and George R. R. Martin, this first book in a sexy and action-packed new series is impossible to put down!
A Court of Faerie and Tale
There are two things I love dearly in this world (well, more than two, but these are two of them): fairy tale-related things, and Sarah J. Maas books. Sarah was kind enough to mash these things up for me (THANKS, SARAH) by retelling my all-time favorite fairy tale,
Beauty and the Beast
. Of course, she did it in typical Sarah fashion, which means it's dark, bloody, sensual, and completely, one hundred percent seductive. I read this book in a passioned frenzy, which means I'm really not the most objective of reviewers right now, because most of what I can remember from it is OMGOMGOMG. SQUEE.
A Court of Feyre the Bad Ass
I have to start my review with the center of the story, our Beauty, Feyre. LOVE this girl. She's very different from Celaena. She's determined and passionate and ready to give her whole heart, if someone would just take it (also she has my hair color, so that's endearing). She's the caretaker of her family, the hunter, shouldering all the responsibility, though she's only nineteen.
One winter day while out hunting, she shoots a wolf...who turns out to be a Fae in disguise, ventuing south into the human lands across the wall that divides them from the Faerie Realms.
BACK UP BITCHES FEYRE DON'T PLAY
A (beastly) Fae by the name of Tamlin arrives at her door, demanding Feyre come live forever in the Faerie realm in retribution for the life she took. This is not remotely a tempting offer, since Faeries once enslaved humans and are notoriously cruel and callous towards them and enjoy torturing them and that sort of fun stuff.
Feyre has an incredible arc over the book, growing into the sort of character who takes control of her own fate and battles for what she wants. I especially loved her struggle with her inability to read. It's not often we get illiterate heroines.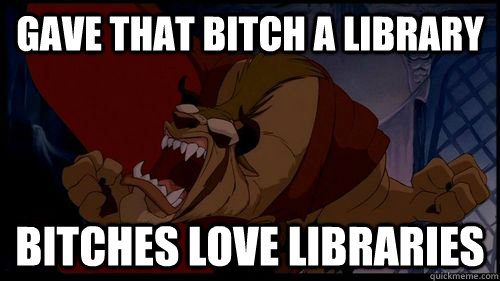 A Court of Boys and More Boys
Because this is Exactly My Type of Book, in this world Fae are aggressively hot individuals who live in fancy courts and have fancy magicks and tragic backstories. There's Tamlin, ferociously hot lord of the Spring Court, brooding and forbidding but...sensitive and passionate. There's Lucien, who... hee, Lucien. And then there's the last boy, the question mark, the dark one whose motives are unclear and whose methods are MESSY, to say the least, and I'll let you make up your mind about him.
Rhysand arrives on the scene to confuse your heart
But this book is crushingly, bruisingly, achingly romantic. And not just romantic. It's COMPLETELY HOT.
A Court of HOT and HOTTER
SAR. AH. You made me feel EMBARRASSED reading this book! (In a good way). As in put the book down, wide-eyed, and glanced around my completely empty apartment to make sure no one could somehow see inside my thoughts and see what I was reading and understand where my blush came from but also I reread all those scenes like eight times and fanned myself with the book and YEP THERE'S A REASONS FEYRE IS NINETEEN FOLKS.
A Court of Lush and Imaginative
I loved the worldbuilding in this book. You know I love me some
Throne of Glass,
but
ACOTAR
's worldbuilding has a really lovely clarity and cohesion and magic to it. It's so vast and visual, and that's helped by Sarah's prose, which is--YAY--in first person! I love first person. I love who completely inside Feyre's head we are, and I think the breathtaking, lyrical writing really served the reader.
Feyre starts out at Tamlin's Court, the Spring Court, but behind the beautiful green gardens and marble halls lies a curse. Dark creatures roam the forest. All the Fae denizens wear masks that seem permanently affixed to their faces. And even as Tamlin and Feyre grow closer and closer and
neckbitingly
closer, Feyre realizes there are huge secrets he's not telling her about the fate of the Fae world... and the fate of the Feyre world (see what I did there).
A Court of Dark and Twisted
Yeppp, this book is not for people who like their fairy tales squeaky clean, that is for sure. I'm not normally one for Fae books, but the way Sarah does them is so completely my thing. They are Fucked Up, capitals intended, particularly the ones under the mountain. It's like the movie
Labyrinth
crossed with...idk, a BDSM dungeon, and then the Spring Court was like IDK wiccan hippie orgy rave??? I LOVED IT. Crazy freaking book, man. What a trip. I can't even word good about it.
look IDK Beast you try writing reviews it's hard
I think the moment I tumbled headfirst into the plot--the point of no return, no going to bed, goodbye, I will go down with this heroine--was when Feyre went Under the Mountain. Can't say ANY of the context, but it was the moment when my brain just LIT UP on this book and I couldn't get enough.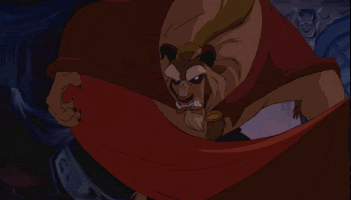 let out those Beast feeeeelings
Like I said, I read this book in a mad, heady rush, and not only that, I read it in December, well before more of the hype around it had built. Whether or not that contributed to my OMGAH feels, I can't say, but I'm drunk in love with ACOTAR and don't particarly care to analyze why. (In fact, I super DON'T want to analyze why I am so into every fucked up treat this book has to offer.) (Though I will admit, the answer to the riddle was blindingly obvious.) There were probably some problematic thingamabobs (ooo, did things get...iiiiiinteresting Under the Mountain *looks at Rhysand*) but honestly, I was reading so fast and hungrily that I probably stormed right past them. I was totally caught up in the intoxicating lure of this book and Sarah's imagery and my burning Team Feyre-ness.
BOOK TWO, WHAT IS EVEN GOING TO HAPPEN IN YOU???? AND WHY MUST I WAIT?