I don't do tons of blog tours at Writer of Wrongs. Don't get me wrong; I love blog tours and have loved all the ones I've done in the past, especially the ones for books I am SUPER DUPER obsessed with. So you know that if I'm taking part on the incredible interactive online campaign for
Belzhar
, it's for a good reason. And that's because this campaign is all about being creative, and I cannot resist an opportunity to get creative. (Seriously, I miss the days when homework was to draw pictures instead of do math problems.)
So
Belzhar
is about a grieving girl named Jam who goes to a remote boarding school for smart but emotioally fragile teens. In her Special Topis English Class--in which the students exclusively study
The Bell Jar
by Sylfia Plath--they are given a plain, red leather notebook and told to write about whatever they want. But when they do, they're transported to a special place where the past is the present called Belzhar.
The practically perfect people at Penguin Teen sent me and the other pariticipating bloggers our own red notebooks and told us to put in them whatever we wished. After hemming and hawing a bit, I simply decided to start doodling, because drawing is the easiest way I have of expressing myself, I think. I don't have to think in words and am able to turn my brain off and just
go
. Sometimes the doodles are silly and pointless, and usually I have
no
idea why I drew what I did, but here are some pics from my
Belzhar
journal so far:
I'll be tweeting more journal pics throughout the month
here
, instagramming
here
, and Tumblring
here
.
Don't miss the Twitter chat tonight, September 3rd, between Meg Wolitzer (@MegWolitzer) and Mundie Moms (@MundieMoms) for #Belzhar! Good Twittering times will be had.
About Belzhar, out September 30th: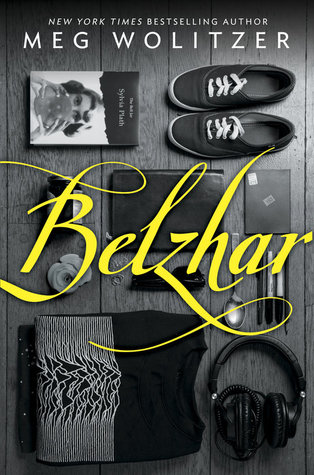 If life were fair, Jam Gallahue would still be at home in New Jersey with her sweet British boyfriend, Reeve Maxfield. She'd be watching old comedy sketches with him. She'd be kissing him in the library stacks.

She certainly wouldn't be at The Wooden Barn, a therapeutic boarding school in rural Vermont, living with a weird roommate, and signed up for an exclusive, mysterious class called Special Topics in English.

But life isn't fair, and Reeve Maxfield is dead.

Until a journal-writing assignment leads Jam to Belzhar, where the untainted past is restored, and Jam can feel Reeve's arms around her once again. But there are hidden truths on Jam's path to reclaim her loss.

From New York Times bestselling author Meg Wolitzer comes a breathtaking and surprising story about first love, deep sorrow, and the power of acceptance.
As the month goes on, a bunch of bloggers will be tweeting, instagramming, and Tumblring journal pics with all sorts of doodles and whatnot, and these are the awesome people who'll be participating:
Alexa Loves Books
|
The Book Rat
|
Bookables
|
Bookish
|
Bloggers Heart Books
|
Elizziebooks
|
Girls in the Stacks
|
Good Books and Good Wine
|
I Am A Reader
|
Icey Books
|
Jessie the Reader
|
Katie's Book Blog
|
Me, My Shelf and I
|
Mundie Moms
|
Novel Thoughts
|
The Perpetual Page Turner
|
Price is Wong
|
Reading Teen
|
Writer of Wrongs
|