One of my favorite benefits of being a book blogger--and therefore being pretty well tuned into what books are coming out when/why/how/who/huh--is getting to read and promote debut authors. Debuting is
hard
, y'all. A debut author (who shall remain nameless) once told me that debuting in YA felt a lot like showing up in a packed auditorium packed to the rafters with loud chattering people with microphones and megaphones or just really carrying voices and shouting "I AM HERE!!"
Well, the cool thing about being a blogger is that I get to hear them shouting, and then I read their
awesome books
and then I get to yell at other people to read their awesome books, and maybe I'll drown out a few megaphones, and I will stop now before this metaphor goes haywire, but you follow me. (I hope.)
Anyway. Enough rambling. You're probably not even reading this because you saw the word G!VEAWAY!!!!!!!!!1! in the title and scrolled straight down to the Rafflecopter, but in case you
are
reading this, I just want to say that I love reading debut authors.
Love
. There's always a certain wonderful freshness to this brand new voice in, yes, a crowded auditorium, but that auditorium wouldn't be the same without that new voice, would it? (Metaphor, I don't know how to quit you.)
So I'm doing a giveaway of my favorite debuts of 2014. I loved way more debuts than this, but I had to narrow it down.
The winner will get their choice of TWO of the following debuts. The winner must live in a country to which The Book Depository ships, which means yes, this is INTERNATIONAL with only a very few exceptions. YAY!
My favorite debuts of 2014: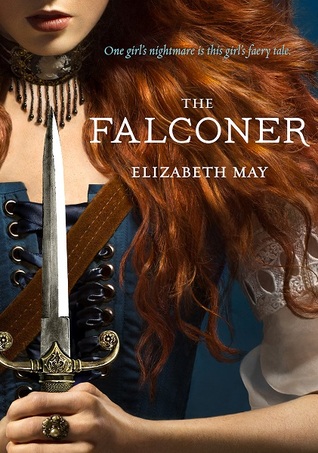 Cruel Beauty by Rosamund Hodge
Gillian's pitch:
Beauty and the Beast
meets Greek myths! Bonus hot romance with morally ambiguous, kind of evil main characters. Cover lust is WHOA.
This is one of those books I also really had to SIT on, and the way I feel about it now (which is mostly SKJDFHLSAKDFJHSD is far more favorable than my initial feeling. Lots of brainfuel in this one!
A Mad, Wicked Folly by Sharon Biggs Waller
Gillian's pitch:
Sister suffragette/artist/London upper class girl dares to follow her dreams and burst free of the shackles of Edwardian society. Bonus sexy police constable.
THE SWOONS. THE FEMINISM. THE COVER. This book is happymaking.
The Art of Lainey by Paula Stokes
Gillian's pitch:
SQUEEEEEE. Loveably shallow Lainey fake-dates tattooed baking bad boy Micah to win back her ex. Reader's heart is turned to melted cheese and rainbows and glittery joy.
Baking. Bad boy. Micah. Baking. Fake dating.
Baking.
Prisoner of Night and Fog by Anne Blankman
Gillian's pitch:
A German teenager in 1931 and member of the Nazi party comes to realize that everything she's ever known about her "Uncle Dolf" and her past is actually a lie. (A REALLY, REALLY BIG LIE.) Bonus hot Jewish reporter.
Guys, this
book
. I felt this book in the bottom of my stomach. You HAVE to read it.
Ask Again Later by Liz Czukas
Gillian's pitch:
A girl named Heart flips a coin to decide between two prom date options. So begins a hilarious Sliding Doors/Pivot Point-esque split story featuring the repercussions of both choices. Bonus ADORABLE SHIP OF DREAMS.
Ship. Ship. SHIPPPPPPPPPPPPP. *whispers*
Ship.
Every Breath by Ellie Marney
Gillian's pitch:
Modern day Sherlock and Watson, aka Mycroft and Watts, aka Captain and Dr. UST, solve crimes and try not to snog each other at all hours of the day (don't know why the bother).
*dissolves into giggle puddle of goo*
The Falconer by Elizabeth May
Gillian's pitch:
Steampunk Scottish Buffy avenges her mother's death by slaying evil faeries. Also sometimes kissing them. Hey, a girl's gotta have hobbies.
KIARAAAAAAAAAAAN
Beware the Wild by Natalie C. Parker
Gillian's pitch:
The swamp. Eats. People. There's magical realism, then just straight up magic, Southern Gothic goodness, and prose you want to eat with a spoon.
This book is the definition of "atmospheric" and I loved it to pieces.
17 First Kisses by Rachael Allen
Gillian's pitch:
Funny, voicey, emotional, and brutal, this book deals with the realities of slut-shaming and the twisted logic of high school. I laughed
and
I cried.
Another one that actually got better to me the longer I let it rest. (Like wine, or steak before you cut it, orrrr I should stop metaphoring.) Like
Cruel Beauty
, I want to do a re-review of this, because I love this book a lot more than I let on, I think.
a Rafflecopter giveaway