TEN. SURE. RIGHT. Whatever.
Lion Heart
by A.C. Gaughen sequel to
Scarlet
and
Lady Thief
NEED. MORE. THAN. AIR.
The Winner's Crime
by Marie Rutkoski, sequel to
The Winner's Curse
God, that cover is stunning.
Endsinger
by Jay Kristoff, sequel to
Stormdancer
and
Kinslayer
MORE LIKE ENDSOBBING
The Ruby Circle
by Richelle Mead, last book in the
Bloodlines
series
SYDRIANNNNN (ignorrre the hideous cover) (focus on the ship)
Of Dreams and Rust
by Sarah Fine, sequel to
Of metal and Wishes
Now THIS cover I could totally forever stare at.
Fire Fall
by Bethany Frenette, sequel to
Dark Star
and
Burn Bright
MORE PEOPLE SHOULD READ THIS SERIES. I love it bunches.
The Vanishing Throne
by Elizabeth May, sequel to
The Falconer
KIARAAAAAN
Fairest
by Marissa Meyer, semi-sequel to
Cinder, Scarlet,
and
Cress
So I'm not drooling for this as MUCH as I am for
Winter
(for which I would be willing to battle lions and fly dragons and traverse oceans) but still GIMME GIMME.
The Heart of Betrayal
by Mary E. Pearson, sequel to
The Kiss of Deception
The Book of Wanting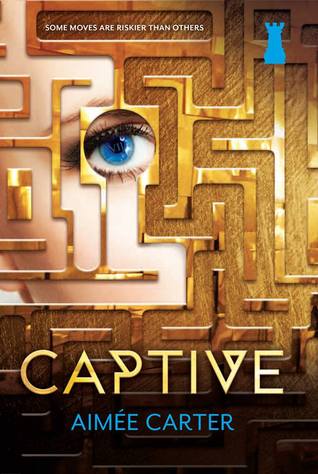 Captive
by Aimee Carter, sequel to
Pawn
Thankfully I don't have to wait very long for this one!
SHADOW SCALE
BY RACHEL HARTMAN SEQUEL TO
SERAPHINA
THIS IS OUT IN THE WILD AND IT'S KILLING ME THE PRECIOUS
Sequels so far away they don't have covers:
Winter
by Marissa Meyer, last book in The Lunar Chronicles
EEEEEEEEE
The Boy Most Likely To
by Huntley Fitzpatrick, sequel/companion to
My Life Next Door
TIMMMMM
P.S. I Still Love You
by Jenny Han, sequel to
To All the Boys I've Loved Before
LARA JEEEEEEEEAN AND PETER KKKKKKK
Edited to add:
TOTALLY FORGOT ABOUT MEDIATOR #7 BY MEG CABOT AND PRINCESS DIARIES #11 VERY IMPORTANT
Sequels so far away they don't have titles
The Raven Cycle #4 by Maggie Stiefvater
Throne of Glass #4 by Sarah J. Maas
The Archived #3 by Victoria Schwab
The Burning Sky #3 by Sherry Thomas
Sequel so far away that it's actually not even real and I just want the universe to do me a solid on this:
Harry Potter #8
JUST HUMOR ME LET A GIRL DREAM
Sequels I'd be jonesing over if i weren't lucky enough to have them:
Conspiracy of Blood and Smoke
by Anne Blankman, sequel to
Prisoner of Night and Fog
Every Word
by Ellie Marney (out in Australia), sequel to
Every Breath
This Shattered World
by Amie Kaufman and Meagan Spooner, sequel to
These Broken Stars