Review:
Illusions of Fate
by Kiersten White
Goodreads
Release date:
September 9th, 2014
Publisher:
HarperTeen
Series:
No
Source:
eARC via Edelweiss
Length:
288 pages
Rating:
Fun, bantery, fantasy fluff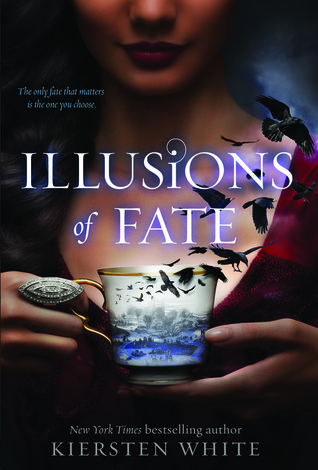 Downton Abbey meets Cassandra Clare in this lush, romantic fantasy from New York Times bestselling author Kiersten White.

"I did my best to keep you from crossing paths with this world. And I shall do my best to protect you now that you have."

Jessamin has been an outcast since she moved from her island home of Melei to the dreary country of Albion. Everything changes when she meets Finn, a gorgeous, enigmatic young lord who introduces her to the secret world of Albion's nobility, a world that has everything Jessamin doesn't—power, money, status…and magic. But Finn has secrets of his own, dangerous secrets that the vicious Lord Downpike will do anything to possess. Unless Jessamin, armed only with her wits and her determination, can stop him.

Kiersten White captured readers' hearts with her New York Times bestselling Paranormalcy trilogy and its effortless mix of magic and real-world teenage humor. She returns to that winning combination of wit, charm, and enchantment in Illusions of Fate, a sparkling and romantic new novel perfect for fans of Cassandra Clare, The Madman's Daughter, and Libba Bray.
I've never read anything by Kiersten White and have heard many accounts of her books as to puzzle me exceedingly, but this book called to me. That cover! That synopsis! British history is my jam, and this sideways take on historical fantasy is the kind of thing I love. This is NOT historical fantasy, mind you, but it's set in a madeup world that is clearly, closely drawn from the late Victorian/early Edwardian English Empire... but with MAGICS. Magics and banter. Sign me up.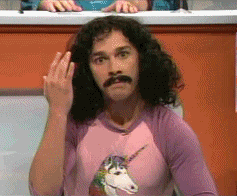 Jessamin is exactly the kind of MC I like in these rompy, romantic kind of books--books you could describe as guilty pleasures if you were inclined to feel at all guilty about something that is unequivocally fun, which you shouldn't. She's insanely fiesty, stubborn, and quickwitted. She's funny and a sharptongued and determined. Jessamin comes from the island of Melei (a version of Hawaii-ish), which has been colonized by the dreary, dreadful Albion (a quite apt and hilarious version of England). She's in Albion for school and faces all the prejudice and harrassmnet you'd expect a visibly foreign girl from a foreign land to face. Jessamin, however, is awesome, and deal with all this shit with admirable aplomb. She's brilliant and determined to be educated despite it all.
When she meets handsome, aristocratic Finn, sparks fly and banter explodes. Seriously I was clapping my hands with glee because I was having so much fun. Do I care that, despite the fact that they can't hold a conversation without bickering, they kind of instalove? Hell no. I was having fun. The magic of the Albion aristocrats is fearsomely romantic and very visual.
Both Jessamin's voice and the dialogue are positively sparkling. Seriously. The writing is smooth and just carries you right along at a quick and easy pace. Finn is handsome and charming, and yeah, sure, it all happens a little fast, but banter and magic. Go with it. Plus there are all kinds of Easter eggs for Brit History geeks like me, and I loved seeing the way White made this world like ours but not. I like how she dealt with colonialism, racism, and xenophobia and poked gentle, loving fun at British culture (and less loving fun at British colonialism).
Jessamin and Finn are the most important characters, and I loved their dynamic. And then there's Eleanor, who positively steals the entire book in the second scene she's in. I was nearly crying at her dialogue. She instafriends Jessamin, but I don't even care because she's so hilarious and gossipy and secretly bad-ass. She's perpetually underestimated and enormously confident. Can I be best friends with Eleanor? Can I? And then there's Lord Downpike, who is so deliciously evil and twisted. I don't fully understand how the magic in this book works, but I honestly don't care. The dude is evil, he must be stopped, Jessamin and Finn must be free to flirt for all eternity, no harm should ever befall a single hair on Eleanor's flawless head. And that stuff with the shadows? That's is so flipping cute. I can't even. You beautiful, happymaking book, honestly.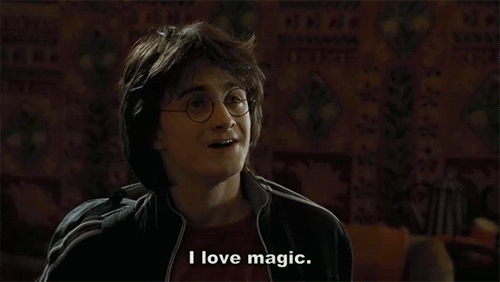 My biggest
critique is that the ending is super rushed. SO SUPER RUSHED that it's actually disheartening. This book is under 300 pages, but the ending could have used many, many more. And while I predicted one aspect of the Big Twist, I didn't anticipate the WAY that Big Twist actually came about, so kudos to White. I just wished we could have spent a little more time in that part of the story, and that overcoming the big bad had taken more than, like, a page. And then we get one tiny scene after that, and even though I was beaming so hard that rainbows were shooting out of my eyeballs, it was all way too fast. The pacing of Jessamin and Finn's relationship is definitely off, but I was hypnotized by the sparklemagicshadowbantersquee so who even cares. And again, this is not the most in-depth or epic fantasy, but I enjoyed myself tremendously. This type of fantasy is totally valid and necessary, and it was exactly what I needed when I got it. MORE FLUFFY FANTASY, PLEASE.