October has, so far, been a month of really excellent reads for me, but of course it can't always be smooth reading. Here are some of the books that didn't live up to my expectations, that I had to give up on, and that I had to put defer to a rainy day.
Disappointments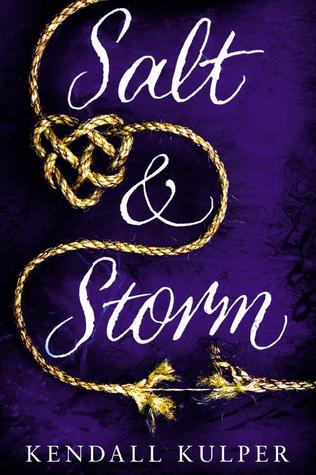 Goodreads
Release date:
September 23rd, 2014
Publisher:
Little, Brown Books for Young Readers
Series:
No
Length:
416 pages
Source:
ARC from BEA14
You don't know what you must give up to become a witch.

Avery Roe wants only to claim her birthright as the witch of Prince Island and to make the charms that have kept the island's sailors safe at sea for generations, but instead she is held prisoner by her mother in a magic-free life of proper manners and respectability.

Avery thinks escape is just a matter of time, but when she has a harrowing nightmare, she can see what it means: She will be killed. She will be murdered. And she's never been wrong before.

Desperate to change her future, Avery finds a surprising ally in Tane—a tattooed harpoon boy with magic of his own, who moves her in ways she never expected. But as time runs out to unlock her magic and save herself, Avery discovers that becoming a witch requires unimaginable sacrifice.

Avery walks the knife's edge between choice and destiny in Kendall Kulper's sweeping debut: the story of one girl's fight to survive the rising storm of first love and family secrets.
I HAZ A DISAPPOINT. This was one of the books I wanted most from BEA, because it's historical female-centric fantasy! It should be awesome! Plus, it's a standalone, and though I do actually prefer series when it comes to genre fiction, sometimes it's nice to read a fully contained story. Alas,
Salt & Storm
failed to fully grab me. I found the premise utterly fabulous and the setting very lush. I could practically smell the salty sea air and loved the backdrop of the nineteenth century whaling industry. It was a rich picture, and the premise very promising. But all it
was
was promising, and a turgid plot and vague characters made for "eh" reading.
I found the much-touted female relationships sorely lacking and Avery, our heroine, very one dimensional. The romance... was fine, but I never truly bought their rushed connection. It's also highly integral to (read: it dominates) the plot, which isn't normally a problem for me because whoooo shipping is my life, but because I didn't really care about the ship, it made the stakes pretty low for me.
I also have some serious issues with how Tane's pan-Pacific Islander-ness is portrayed. Props for the ending, but since I really didn't care about the characters, it had no impact on me. A shame, because this should be everything I love, and all I can muster is a shrug. A witch who dreams true dreams and ends up dreaming her own murder? I should have been all over this, and I hate that I couldn't manage it. Whompppppp.
DNF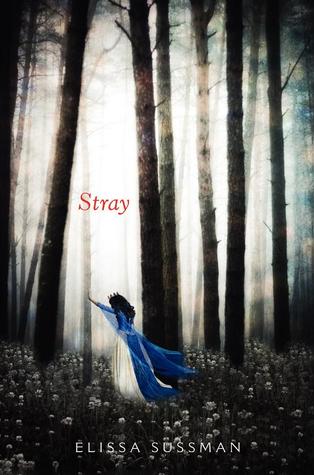 Goodreads
Release date:
October 7th, 2014
Publisher:
Greenwillow (HarperCollins)
Series:
Yes, #1 in Four Sisters trilogy
Length:
384 pages
Source:
e-ARC via Edelweiss
"I am grateful for my father, who keeps me good and sweet. I am grateful for my mother, who keeps her own heart guarded and safe. I am grateful for my adviser, who keeps me protected. I am grateful for the Path, which keeps me pure. Ever after."

Princess Aislynn has long dreamed about attending her Introduction Ball, about dancing with the handsome suitors her adviser has chosen for her, about meeting her true love and starting her happily ever after. When the night of the ball finally arrives and Nerine Academy is awash with roses and royalty, Aislynn wants nothing more than to dance the night away, dutifully following the Path that has been laid out for her. She does not intend to stray.

But try as she might, Aislynn has never quite managed to control the magic that burns within her-magic brought on by wicked, terrible desires that threaten the Path she has vowed to take. After all, it is wrong to want what you do not need. Isn't it?

STRAY is the first in a collection of intertwined stories, all set in a world where magic is a curse that only women bear and society is dictated by a strict doctrine called The Path.
I HAZ MORE SADS. Original fairy tales! Fairy godmothers! Cardboard heroines! Wait, what? Alas, I couldn't find a shred of connection to any of the characters in this book, and I read for character. I'd been having such a good run this month that I just couldn't bring myself to try any harder with
Stray,
despite its lovely premise. I do like the twist on the idea of godmothers, though. So at least there was that.
I was bored stiff, and as I learned from Debby's very thorough reviews, not many answers are given in this first series installment, which took away any motivation I might have had to slog through. There's a slim chance I may take another crack at this one along the line (the cover really is
awfully
pretty. And I hear there's baking!)
Which brings me to...
Try Again Laters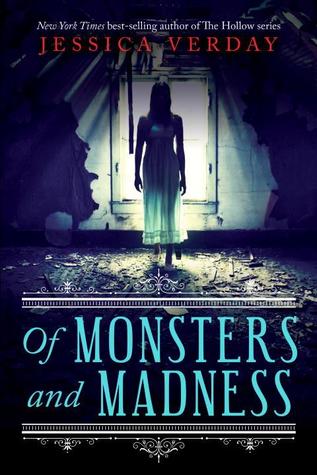 Goodreads
Release date:
September 9th, 2014
Publisher:
Egmost
Series:
No
Length:
288 pages
Source:
e-ARC via Edelweiss
A romantic, historical retelling of classic Gothic horror featuring Edgar Allan Poe and his character Annabel Lee, from a New York Times best-selling author.

Summoned to her father's home in 1820's Philadelphia, a girl finds herself in the midst of a rash of gruesome murders in which he might be implicated. She is torn romantically between her father's assistants-one kind and proper, one mysterious and brooding-who share a dark secret and may have more to do with the violent events than they're letting on.
I gave up on this one super early, but I hope to try it again. This is an Annabel Lee retelling/inspired thingy, and I love Poe, so I will try this gruesome and bloody read again. But the writing just really put me off, from, like, page one. (A lay-vs-lie error didn't help, because I am a joyless pedant.) I'll get back to this when I'm feeling like a nicer and more patient human being.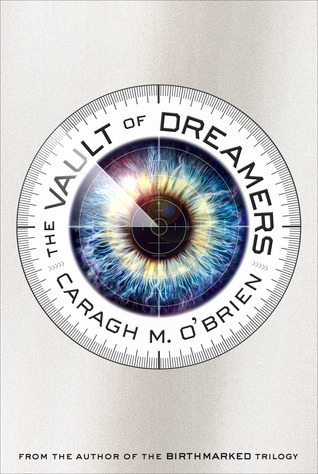 Goodreads
Release date:
September 16th, 2014
Publisher:
Roaring Brook (Macmillan)
Series:
Yes, #1 in a trilogy
Length:
432 pages
Source:
print ARC from the publisher
From the author of the
Birthmarked
trilogy comes a fast-paced, psychologically thrilling novel about what happens when your dreams are not your own.

The Forge School is the most prestigious arts school in the country. The secret to its success: every moment of the students' lives is televised as part of the insanely popular Forge Show, and the students' schedule includes twelve hours of induced sleep meant to enhance creativity. But when first year student Rosie Sinclair skips her sleeping pill, she discovers there is something off about Forge. In fact, she suspects that there are sinister things going on deep below the reaches of the cameras in the school. What's worse is, she starts to notice that the edges of her consciousness do not feel quite right. And soon, she unearths the ghastly secret that the Forge School is hiding—and what it truly means to dream there.
I got a couple chapters into this one and lost steam. It's hard for me to say precisely
why
I ground to halt reading
The Vault of Dreamers
, but I'm hoping it was mood-related and the second time will be the charm. It's such an intriguing concept, and the writing was good, and all that. I simply wasn't gripped.